Follow the constantly updated information about new features, partners, promotions, tips and more....
EComposer Big Updates in June 2022
Welcome to EComposer monthly-release blog series! In June 2022, EComposer released a bunch of new features and improvements. We're so thrilled to introduce you to all detailed updates in this article.

Let's dive in and make sure you will not miss any!
New Built-in Extensions 
Cross-Selling Product Extension 
 Cross-selling helps increase the customer order value per purchase by 20% and profits by 30% (according to McKinsey). Simply do cross-sell by putting more suggested items on your product page.

Now, this add-on is supported in EComposer. You can find it in the page editor > extension library. Install the add-on then reload your page, you will find it in the Element section.

Stock Notify Extension

Buyers' interest in an item in your store - this is the potential customer that you can likely convert more than others. Stock Notification allows buyers to leave their email and get notified if the products they like are on stock.

This way, the purchasers do not miss a chance to buy and you do not miss a chance to sell any item that is out of stock at that time.

New App Integration 
EComposer integration will help you connect Shopify's top apps that make your store more powerful and run smoothly with advanced features. This June, we have many 3-rd app integrations, let's explore!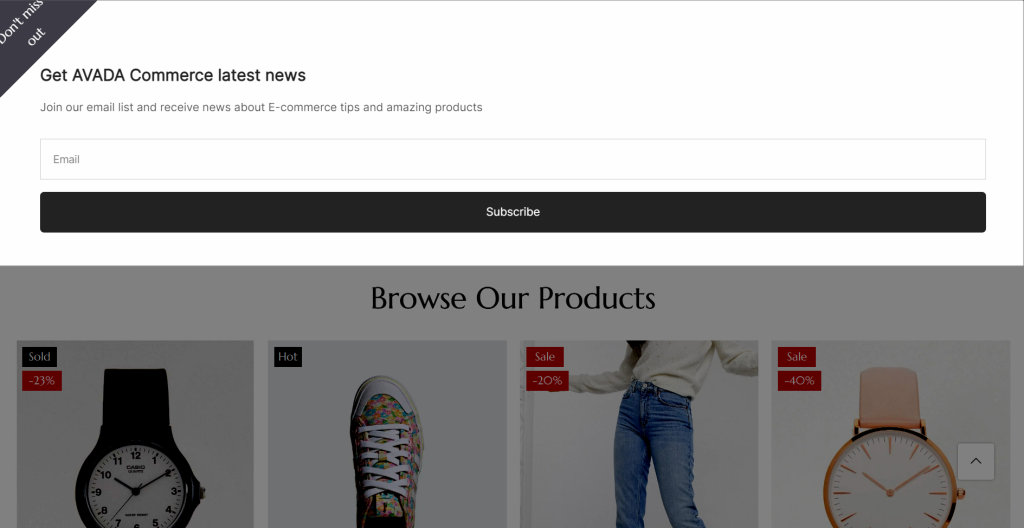 This integration allows you to show AVADA inline forms onto EComposer page. Different from a popup, an inline form is fixed and placed on any position of your page. To collect more quality subscribers, inline form is a great choice that is inevitable in any store page nowadays. 
Install AVADA Marketing Automation in a few seconds and you will find the widget of inline form from the Element > Extension section. See detailed guide here.

Similarly to AVADA Marketing Automation, EComposer also supports showing Klaviyo and Omnisend inline form to collect more subscribers on any page at any position. Simply put the code of your form in the EComposer element setting, then you'll have a stunning inline form on your page. 
Growave is known as a multi-solution app with reviews, wishlists, loyalty, social and so on. EComposer is now integrated with all most Growave functions that let our mutual users easily show 6 widgets: reviews, rating, wishlist, earn points, Instagram, etc stunningly on your page.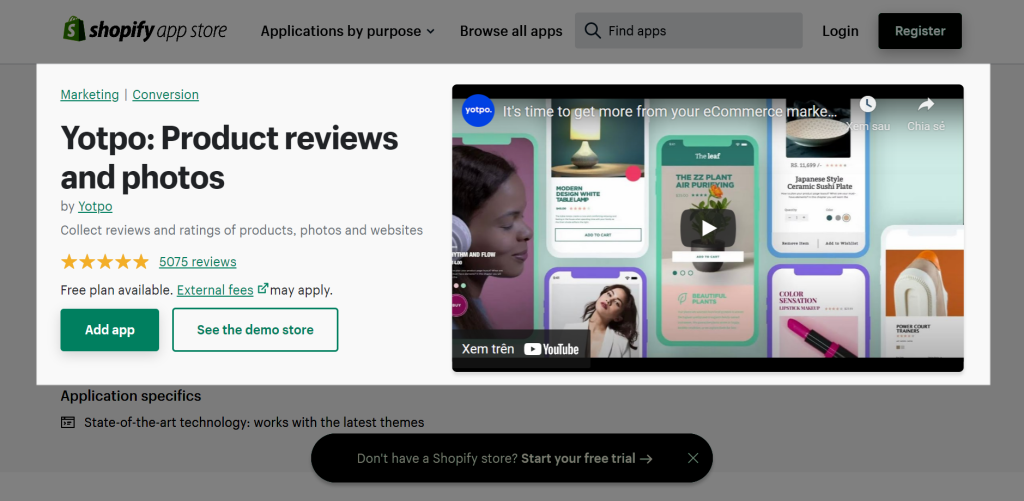 Loox and Yotpo are among the top product review apps on Shopify. Showing Loox/Yotpo review widgets on any position you like seamlessly with this integration. You can see guide here for Loox integration and this for Yotpo integration. 
Subscription stores will love this integration! Now you can put the Recharge subscription payment option on your product pages. Customers can choose the most convenient way to order the item. 
Compatible with top Shopify themes
One of the unique benefits that EComposer beats other page builders is that it is supported theme integration. In other words, you can easily build sections in EComposer and add them to any theme that you're using. By this, you have much more flexibility to build your dream page rather than limited theme editing ability.

In this release version, EComposer is tested to work perfectly with the top 2 Shopify themes:


Add more elements' presets, save time & effort to build pages
Element presets are pre-designed options for our users. If you drop an element to your page, you can find all presets from the left side menu. You can easily apply the full preset or just implement the style of that preset.

This allows saving a lot of time and effort designing the element professionally. 
Recent Layouts: Quickly access your latest templates from dashboard
With the increased number of requests to have this section, EComposer development team was working day and night to release this function at the beginning of June. And you can find your latest editing page right on app dashboard.


Other improvements and future updates

Besides all new features releases in June, you can some other helpful improvements such as:
- Dynamic background for blog, product page
- Improvement: Element Gallery, Element Slider, App's Setting
We're working day by day to listen to your feedback, and feature requests. You can submit if have any ideas to make EComposer better here.

Thank you for scrolling to this part, you've made our day! We're looking to see you again in next month's update announcement.